The Moringa Oleifera tree is native to the Himalayan Mountain region. Natives have relied on it as an essential food and natural medicine source for centuries. Ground up into a powder, the organic Moringa leaf powder is packed with 92 nutrients, 46 different antioxidants, 18 amino acids (includes all 9 essential amino acids) and a range of vitamins, minerals  & its anti-inflammatory. It is the most nutrient part of this "Miracle Tree". Now, we've brought the nutritional benefits of the organic Moringa leaf to you.
Smell - Earthy Fresh, Forestry

Texture- Soft Powder, Smooth

Color - Green
Organic Moringa Powder Product Nutrition Benefits:
Vitamins & Minerals
Our Moringa leaf powder includes vitamins A, C, B6, beta carotene, iron, magnesium, riboflavin, potassium, iron, and calcium. These essentials nutrients are vital to boosting your energy, maintaining your digestive systems, and increase your bone density. They also help reduce your cholesterol level and sustain your vision, skin, and heart.
Pure and organic Moringa leaf powder contains more of the essential nutrients you would find in common healthy foods. The leaf powder has three times more vitamin C than a fresh orange. For those of us interested in boosting energy, there is three times more iron than in spinach. You'll get nine times the protein of yogurt and seventeen times more calcium than a glass of milk with a daily dose of Moringa leaf powder. It is the ultimate dietary supplement.
How to use our Moringa leaves powder?
Sprinkle pure Moringa powder on foods such as salads, eggs, pasta, vegetables, or casseroles. Add it to your favorite dressing, soup, stew or sauce recipe. Bake it into cookies, cakes, and bread. Brew it into a smooth, earthy tea. Use our organic Moringa Oleifera powder as a booster in smoothies. The healthy options are endless.
- FAST FREE SHIPPING IN UNITED STATES
Key Features:
Non GMO

Third-Party tested for purity & potency

Gluten Free

Not Tested on Animals

Vegan

RAW

No artificial ingredients added

Single sourced farm

USDA Certified Organic
Our raw Moringa powder is produced from the highest quality, 100% organic Moringa Oleifera leaves. Try and add it to your healthy meals or snacks today. Your body will thank you.
Disclaimer: The above statements have not been evaluated by the FDA. This product is not intended to diagnose, treat, prevent or cure disease or illness
Customer Reviews
02/27/2020
melissa e.
United States
Amazing products!!
These products and this company is my favorite of all I've tried, it's so powerful and healing. This is the best quality, cleanest and purest on the market and I'm so happy to have going this awesome company!
02/23/2020
Marlyn V.
United States
Amazing results!
I decided to try Moringa Oleifera leaf because my b/p was in the hypertension stage 1 range with readings of 137/76 range and sometimes higher. As soon as I started on the product my b/p dropped to the normal range. I highly recommend it!!
01/14/2020
melissa e.
United States
Best Products Ever!!
Omg this Moringa is the best on the market, the highest quality, and my kids even love it! We put it in smoothies and pancakes, and if they get sick, they heal super fast with this superfood super nutrient product! The order came super fast too, and great customer service, thank u AllMorniga!!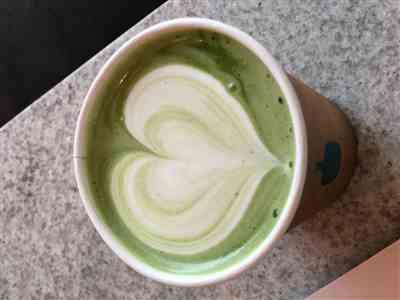 So fresh!
I'm so happy with the Moringa leaf powder, it smells amazing and tastes so fresh, I will definitely order more from you.
Helped me increase my milk supply!
I'm a new mom and I've had trouble with low milk supply. A friend of mine at my mommy group recommended I add your Moringa powder to my daily diet since yours is organic, and after just a few days I can already see a big difference. I added a scoop to my morning shakes and my milk apply increased by 2oz each time I pump! This is incredible, I'm recommending it to all my breastfeeding mommy friends, I'm so happy that I found your products! I'm going to start using your oil next.