Our Premium 100% Organic Raw Moringa Oleifera Powder is a potent and powerful way to fuel and energize your body the way it deserves. 
Each serving contains:
Anti-inflammatory properties

92 nutrients

46 antioxidants including beta carotene, calorigenic acid, and quercetin

18 amino acids including all nine essential amino acids your body requires

4 times the vitamin A of

7 times the vitamin C of oranges 

15 times the calcium of milk.

3 times the iron in spinach 

delivers 8% of your RDA of magnesium 

3 times the potassium of bananas 

offers 11% of your RDA of riboflavin also known as vitamin B2.

nine times the protein of yogurt (Plant protein)

fiber

provides 19% of your RDA of vitamin B6 (in a 21 gram serving of powdered leaves) 


Adding these vital elements to your diet is the key to boosting your energy, maintaining your digestive system, lowering blood sugar levels, reducing inflammation and increasing your bone density. (also offered Moringa powder in capsules)
In addition, these nutrients help reduce your cholesterol level and sustain your vision, skin, and heart for a longer, healthier, more fulfilling life.
How to use:
It only takes ½ teaspoon once or twice daily for a month to feel the benefits. After that, you can safely consume a full teaspoon twice a day to get the most out of your moringa leaf powder. We make it easy to add Premium 100% Organic Raw Moringa Oleifera Leaf Powder to your daily intake. Add it to anything you already eat like smoothies, salads, eggs, pasta, soup, or sauces. You can bake it into cookies, cakes, and bread or brew it into a smooth, earthy tea. The only limit is your imagination.-(also offered in capsules)
Heal and refuel your body and mind with premium 100% Organic Raw Moringa Oleifera Leaf Powder. Optimize your body.
To ensure the best Moringa products every time, we only use the highest quality ingredients.
We hold the highest standards for our Premium 100% Organic Raw Moringa Oleifera Leaf Powder, and we expect you do too. That's why we make sure our powder is:
Made with only non-GMO ingredients

Third-party tested for purity & potency

Gluten-free

Not tested on animals

Vegan

Meets RAW standards

Has no added artificial ingredients

From a single-sourced farm

USDA Certified Organic

The Moringa trees in which this Moringa Oleifera leaf powder is made are grown at an organic farm where all cultivation processes are ethically and naturally controlled, this process helps us package and ship our Moringa creams under stringent guidelines.


Disclaimer: The above statements have not been evaluated by the FDA. This product is not intended to diagnose, treat, prevent or cure disease or illness
Customer Reviews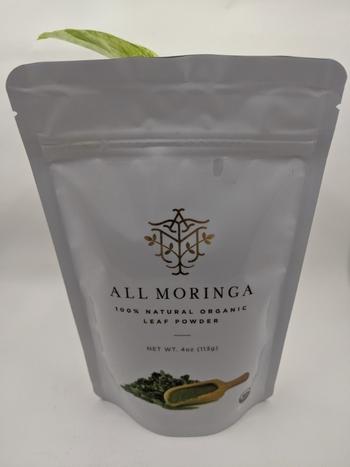 04/06/2020
Moringa powder
I love the Moringa powder. It looks like a high quality product. The delivery was very quick. Thanks.
Kathryn C.

United States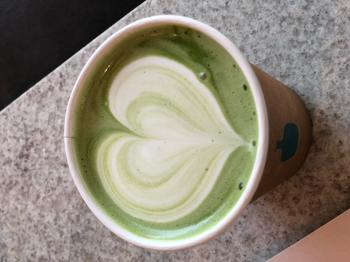 01/14/2020
Best Products Ever!!
Omg this Moringa is the best on the market, the highest quality, and my kids even love it! We put it in smoothies and pancakes, and if they get sick, they heal super fast with this superfood super nutrient product! The order came super fast too, and great customer service, thank u AllMorniga!!
melissa e.

United States
04/21/2022
I recommend this product
Helps pain
Using this supplement for 1 month and helps my joints, specifically me knees and lower back!
Anonymous

United States
02/07/2021
I recommend this product
Fresh, True Taste!
I have been enjoying All Moringa Tree powder!! It's been a little over a week. My body feels good, keeps me regular and my nails are strengthening/growing. That's evidence for me that you provide quality products that are certified organic. It's food with no junk in it, so our bodies can easily absorbed the nutrients. I am excited to continue to use them and see more results:)
Sarah .

United States
Thank you for sharing, cheers to your health!
12/15/2020
Best product ever!!!
My kid use it are use it I put it in their oatmeal pancakes smoothies! It's a major superfood! They recently got sick and within a day they were better and I truly believe having Moringa in their systems was a huge reason for their fast recovery!!!
melissa e.

United States