The Moringa soap is known for its ability to improved and restore the skin's look.
It comes with addictive aromas of Lavender and rose.
A 4 oz Natural soap, enriched with Organic Moringa oil, Bentonite / Rose Clay and essential oils.
Anti-bacterial, excellent for various skin problems, helps to maintain, nourish, and rehabilitate the skin. Suitable for children, adults, great for sensitive skin.
For general use such as body soap and facial soap.
Leaves skin soft, clean and pleasant to touch.
Moringa based soaps have stable lather with better cleansing perspectives.

Ingredients:
Moringa Soap with Lavender Scent
Glycerin, Organic Moringa Oleifera Seed Oil,  Lavandula (Lavender) Essential Oil,  Bentonite Clay.
Moringa Soap with Rose Scent
Glycerin, Organic Moringa Oleifera Seed Oil, Rosa (Rose) Essential Oil, Kaolinite (Rose Clay)
Moringa Soap with Lemongrass Scent
Glycerin, Moringa Oleifera oil, Moringa Oleifera Powder, Wheat Grass Powder (Triticum Aestivum), Lemongrass Essential Oil (Cymbopogon flexuosus).

All our soaps do not contain palm oil, as their production harms rainforests and their wildlife.
Key Features:
Non GMO

Paraben free

NO artificial fragrance

Vegan

No artificial ingredients added

Made in the USA

Handmade

Organic
Disclaimer: The above statements have not been evaluated by the FDA. This product is not intended to diagnose, treat, prevent or cure disease or illness
Customer Reviews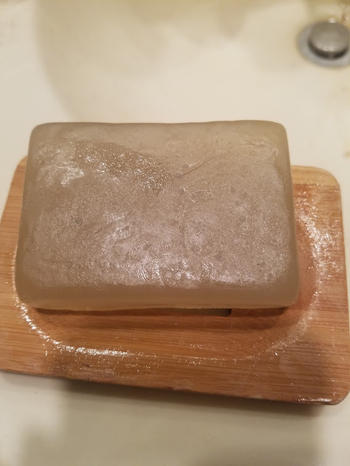 05/19/2021
I recommend this product
A-M-A-Z-I-N-G!
This soap is pretty incredible in my book! It lathers up nicely and washes off cleanly leaving my skin feeling nourished instead of dried out. It doesn't leave my skin tight like other soaps I've tried. I can easily say that this is, by far, my new favorite soap. Oh, and I almost forgot to mention, it absolutely smells divine! So fresh. So clean! Thank you All Moringa for making such wonderful products!
Anne L.

United States
01/24/2021
I recommend this product
Very Clean and Moisturizing!
Moringa soap with rose has a beautiful, light scent! Washes off easily and skin feels clean and not drying at all.
Anonymous

United States
01/22/2021
I recommend this product
Love it!!
Love the base of soaps!
Marydale A.

United States
12/05/2019
Great Product
I love these products.
Cindy S.

United States
Thank you so much for your review