All the vital nutrients, amino acids, vitamins, and minerals you need to energize your body, maintain your digestion, strengthen your bones, and improve your overall health.
Optimize your body. Boost your immunity. Fight inflammation and free-radicals.
Each serving contains:
Vitamin A, four times a serving of carrots

Vitamin B6

Vitamin C, seven times more than an orange

Beta Carotene

Calcium

Iron, three times more than a serving of spinach

Magnesium

Potassium

Protein, two times more than a serving of yogurt

Riboflavin
Also known to improve eyesight, fight calcium deficiency in osteoarthritis. Insulin-like proteins found in moringa may help to lower blood sugar, lower cholesterol and blood pressure, and improve your immune system. Phenolic compounds and Vitamin C (anti-aging, anti-inflammatory, antioxidant and antiproliferative agents) help to protect collagen. (also offered as raw powder)
How to use:
To get the full benefits, take four 400mg capsules daily with food and water. You may see energy and health improvements in only one month.
Start fueling your body the way it requires so you can pursue your best life.
We hold the highest standards for our Premium 100% Organic Raw Moringa Oleifera Leaf Powder, and we expect you do too. That's why we make sure our powder is:
Made with only non-GMO ingredients

Third-party tested for purity & potency

Gluten-free

Not tested on animals

Vegan

Meets RAW standards

Has no added artificial ingredients

From a single-sourced farm

USDA Certified Organic

120 capsules of 400mg
The Moringa trees in which these Moringa Oleifera capsules of are grown at an organic farm where all cultivation processes are ethically and naturally controlled, this process helps us package and ship our Moringa creams under stringent guidelines.
We also offer free, fast shipping anywhere in the United States.
Disclaimer: The above statements have not been evaluated by the FDA. This product is not intended to diagnose, treat, prevent or cure disease or illness
Customer Reviews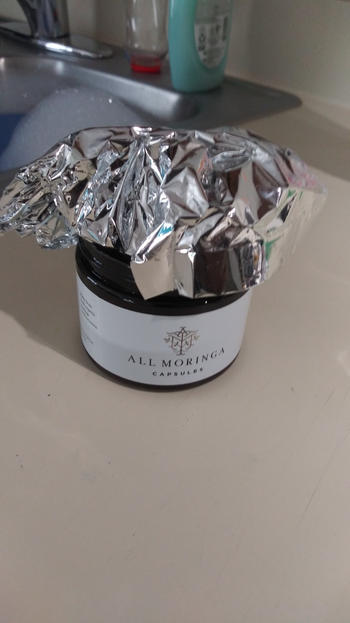 05/16/2020
EXCELLENT!!!! QUICK SHIPPING AND VERY
EXCELLENT!!!! QUICK SHIPPING AND VERY VERY INFORMATIVE ON WHEN IT WAS SHIPPED AND DELIVERED!! #ALLAROUNDAWESOME
Marshall W.

United States
Thank you! #weloveourcustomers
08/18/2020
Everyone can benefit from it
Moringa should be a household name especially if you are a smoker or have diabetes.Plus it has everything the body needs times 10 so what ever sickness you suffer with you can rest assure that moringa should be incorporated into your everyday life style.Even if you do not suffer from illnesses moringa still should be in your life to help maintain good health especially with all of the gmo foods invading our food grid.
Mitzie G.

United States
Thank you for the review! yes! Moringa leaves can also boost your immune system
07/31/2020
Top quality product-freshness is easy to see
The color is excellent so you know you're getting the best quality around. Repeat customer who has never been disappointed in the product.
Beverly P.

United States
07/21/2020
Never received -so much for free shipping!
I've ordered several times before with no problem, but this time I was let down. Yes, there is a tracking number but the response is always the same. It's in transit and will take a little longer to arrive. I've had that response before from USPS-it's lost. I buy from All Moringa because it is always fresh and green, in quality packaging. I hope if the package is ever delivered it will still be in good shape.
Beverly P.

United States
Because we understand the urgency of your request, we sent you a replacement order, we have no control over issues that arise with USPS once our products have shipped, we cannot take responsibility for those issues but we do care about your satisfaction with our service.
05/12/2020
Moringa leaf capsules
I originally bought these capsules to help with my husband's arthritis in his hands. It helped exactly the way I hoped. I take it myself for the nutritional value and I am doing quite well. I'm a feisty little old lady now! :) I also love the integrity of this family owned business.
Debbie D.

United States
We are excited to hear that the Moringa leaf Capsules are helping you and your husband!